COME AND ENJOY
The Village of Farmingdale
Covering approximately one square mile, the Village of Farmingdale is proud of its "Village Green". Located adjacent to historical Village Hall, the Village Green provides a park like landscape where you can bring your lawn chair, relax and enjoy the music by the Village Pops performing summer evenings or bring the family to enjoy a classic movie "On the Green". You can enjoy old fashioned, freshly popped popcorn, Ice cream and juice, free... just because we're glad you came!! And don't forget just five minutes away is the home of the Black Course at Bethpage State Park that was home to many PGA Championships including the US Open.
Centrally located along the Nassau/Suffolk line, Farmingdale Village is rich in ethnic culture and entertainment unveiling a tasty assortment of fine restaurants that will satisfy the world traveler.
As the seasons change, so does Farmingdale. Our Columbus Day festivities watch Main Street become a walkway for crafts, artists, rides and amusement for the entire family ending by lighting up the evening sky with its fireworks display that climax a perfect weekend.
Winter brings long nights awaiting the holidays. We begin with our annual holiday parade that welcomes the arrival of Santa, only to be followed by our tree lighting festivities.
Farmingdale Village is a community established in 1691. Take an historical Village walk that preserves its rich past or drive up the street and visit the historical aviation museum. Farmingdale respects its past. An historical village walk unveils the assortment of "arts and crafts" architecture still prevalent on its Main Street. A community that blends the feelings of its people while supporting its growth as it evolves into a village to explore. Explore it for its unique qualities that satisfy family and indulge in the excitement of something different.
Looking for a place to open a business...
Looking for a place to raise a family...
Looking for a place to enjoy the good food, good entertainment with good people...
Farmingdale - we've got it!!!
For details on:
- Board of Trustees Public meetings
- Board of Trustees work session meetings
- Planning Board meetings
- Zoning Board meetings
click the link below: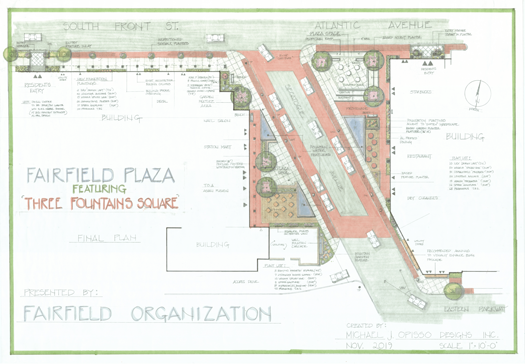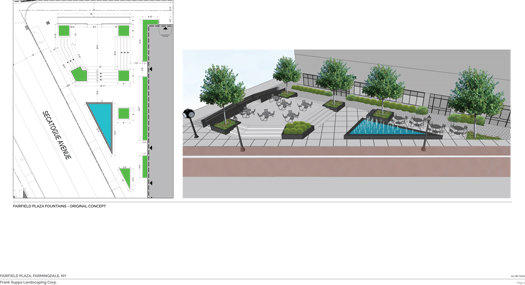 Fairfield Plaza Makeover
(click images above)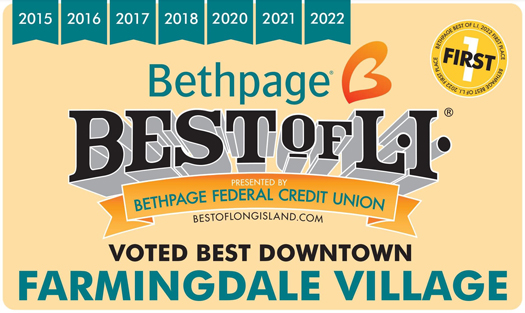 Visit & Like our Facebook Page
Farmingdale Village 11735 Events & Happenings
for Upcoming Events & Happenings
www.facebook.com/Farmingdale11735