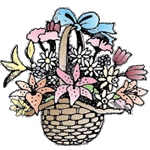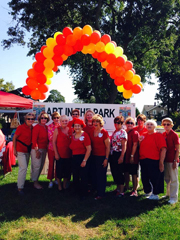 Farmingdale Village Art In the Park: A Look Back, 10/2011, Woman's Club of Farmingdale
(click YouTube link above)
____________________

THE MOST EXCITING NEW WAY TO TRAVEL AROUND TOWN
____________________

FOLLOW FARMINGDALE VILLAGE COMMUNITY EVENTS ON INSTAGRAM
____________________
GEORGE TO THE RESCUE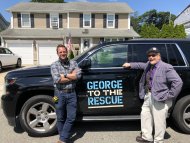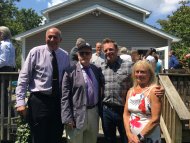 (click YouTube links above)
____________________
Some photos
from around our
Village....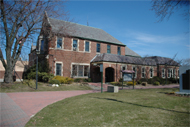 Village Hall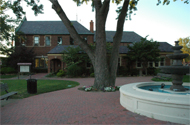 Village Hall and
the Village Green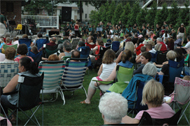 The Gazebo
at the Village Green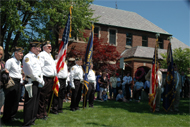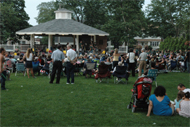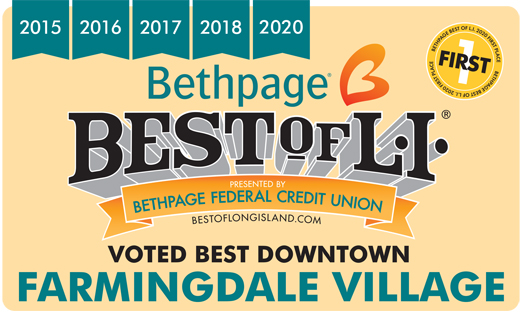 Village of Farmingdale Elections will be held on Wednesday, March 18, 2020 at Village Hall, located at 361 Main Street, Farmingdale, NY, 11735. The Polls will be open from
12:00 PM to 9:00 PM for all Village residents to vote.

(Click

HERE

for additional information)



Las elecciones de Village of Farmingdale se llevarán a cabo el miércoles 18 de marzo de 2020 en Village Hall, ubicado en 361 Main Street, Farmingdale, NY, 11735. Las urnas estarán abiertas de

12:00 PM a 9:00 PM para todos los residentes de Village votar.


(
Haga clic

aquí

para obtener información adicional
)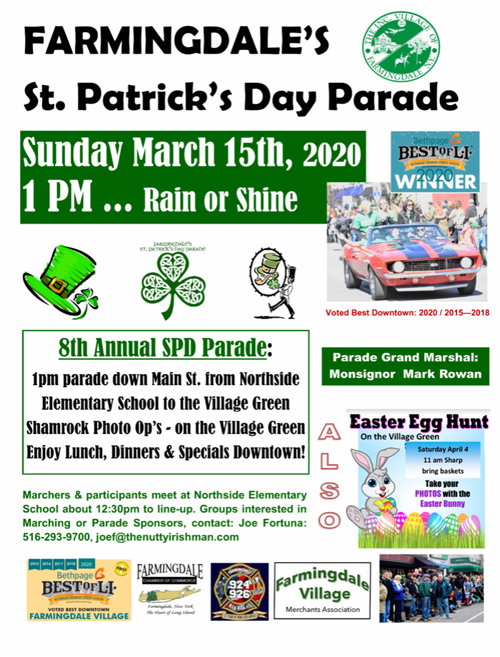 St Patrick's Day Parade
[

click here

]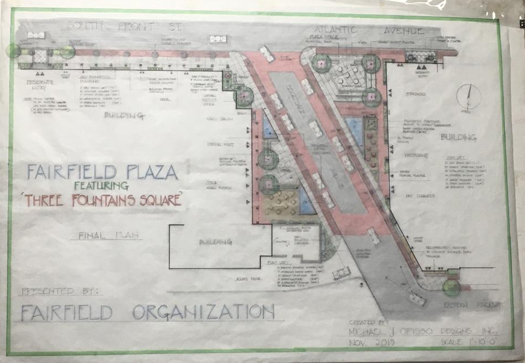 Jefferson Plaza Makeover

CHRISTMAS TREE DISPOSAL
Please note:
Christmas trees can be put out on Sunday nights for Monday morning pickup by Town of Oyster Bay Recycling
____________________________________________________

NOTICE:
National Grid is installing a new gas main on Main Street from Grant Street to South Front Street. The project began on Wednesday November 20th and includes installing all new gas main and new gas services to the businesses and residences in that zone. The project's anticipated completion is late February of 2020. Their contractor (Asplundh) will be working Monday-Friday 9am-4pm. There will be intermittent disruptions to traffic flow as a result of the construction. Please follow signage and instruction from contractor personnel for everyone's safety. See below for further explanation from National Grid:

COME AND ENJOY
The Village of Farmingdale
Covering approximately 1 square mile, the Village of Farmingdale is proud of its "Village Green". Located adjacent to historical Village Hall, the Village Green provides a park like landscape where you can bring your lawn chair, relax and enjoy the music by the Village Pops performing summer evenings or bring the family to enjoy a classic movie "On the Green". You can enjoy old fashioned, freshly popped popcorn, Ice cream and juice, free...just because we're glad you came!! And don't forget just 5 minutes away is the home of the Black Course at Bethpage State Park that was home to the U.S. Open in 2002 and 2009.
Centrally located along the Nassau/Suffolk line, Farmingdale Village is rich in ethnic culture and entertainment unveiling a tasty assortment of fine restaurants that will satisfy the world traveler. Try the Library Cafe who creatively converted the village library into an eatery that adorns carousel horses developing an atmosphere where you can enjoy fine American cuisine. Not into carousel horses? Newly opened are Harley's American Bar and Grille and 317 Main Street. Want to nurture your European palate, Tre Scalini, Vespa, The Republic, Hide Tide Taco or the Grecian Grill will certainly satisfy that hunger. If you prefer staying on this side of the pond, you can choose from CaraCara and The Dominican to sample Mexican or Columbian tastes. You'll have to make another trip just to try Tiny Thai, The Rolling Spring Roll or one of our Chinese restaurants, Jade Palace or the The Lotus Garden, to learn the spices that enrich our Asian assortment. If you are in town to meet with friends, That Meetball Place will provide the perfect space. When you are done with dinner, take a stroll and enjoy frozen yogurt or a specialty coffee at Charlotte's or Sobol!
Things just don't stop there!
Stroll along Main Street and enjoy one of our specialty shops. The Chocolate Duck provides a rich array of quality items that draw customers from all across the island. During the evening, stop in and enjoy delicious candy for adults. Lithology always has a new brew and Flux offers that perfect cup of coffee or tea.
Are you a nostalgia expert? Bet you can't resist going through the assortment of antiques at Back in Time or The Land of Ooh's and Ahh's or Vintage Guitars.. Sports enthusiasts can pick-up all their foot gear at Runners Edge where you can get the finest athletic wear. Once you have your gear, head next door to Brickwell for a bike tune-up or maybe even a new bike. Not into athletics or just enjoy a good cigar, you'll appreciate the humidors at Jim's Stogies.
When you are finished, venture into Vinoco or Vintage, two wine and tapas bars, to relax. Before heading home, visit Main Street Wines to make those memorable weekends the way you imagined.
Our evening entertainment establishments combine unique offerings that are continually praised for their incredible atmosphere. Whether you walk from the train station and stop at Croxley Ales, featuring over 40 HD widescreen TV's and over 60 beers on tap, or make your destination the Nutty Irishman that provides a large catering hall for your festivities, Farmingdale has it.
Planning a summer barbecue or a holiday party? Try the Farmingdale Meat Market. Established over 50 years ago, the Meat Market provides old world service where you can ask the butcher anything from how to prepare a quality cut of Meyer Natural Angus beef to a tasty recipe for you to throw on the grill. Need some extra virgin olive oil or balsamic vinaigrette, both with infused flavors, visit The DiVine Olive for a tasting before purchasing.
You don't have to travel into New York City to enjoy top fashion ideas. Visit Solo to enjoy the wide assortment of designers and original jewelry. Have extra time on the weekend, stroll through the Farmers Market on Sunday from 10:00 - 3:00 May through November.
As the seasons change, so does Farmingdale. Our Columbus Day festivities watch Main Street become a walkway for crafts, artists, rides and amusement for the entire family ending by lighting up the evening sky with its fireworks display that climax a perfect weekend.
Winter brings long nights awaiting the holidays. We begin with our annual holiday parade that welcomes the arrival of Santa, only to be followed by our tree lighting festivities.
Farmingdale Village is a community established in 1691. Take an historical Village walk that preserves its rich past or drive up the street and visit the historical aviation museum. Farmingdale respects its past. An historical village walk unveils the assortment of "arts and crafts" architecture still prevalent on its Main Street. A community that blends the feelings of its people while supporting its growth as it evolves into a village to explore. Explore it for its unique qualities that satisfy family and indulge in the excitement of something different.
Looking for a place to open a business...
Looking for a place to raise a family...
Looking for a place to enjoy the good food, good entertainment with good people...
Farmingdale - we've got it!!!
Visit & Like our Facebook Page
Farmingdale Village 11735 Events & Happenings
for Upcoming Events & Happenings
www.facebook.com/Farmingdale11735



(May take a moment to load)
(click above for details)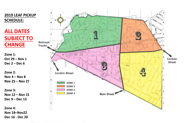 2019 LEAF PICKUP SCHEDULE
(click above for details)

______________________
Online Payment
now available for
Tax Payments
Click HERE to continue

Online Payment
of Water Bills
Click HERE to continue
Online Payment Portal for Parking Tickets
______________________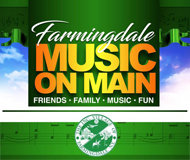 ____________________
Preliminary Agenda Board of Trustee Meeting 2/3/20
Board of Trustee Work Session Agenda
2/3/20
Board of Trustee Meeting Package
February 2020
Incorporated Village of Farmingdale Adopted Budget 2019-2020
_____________________
Important information for former residents of 150 Secatogue Avenue
>>> click here
_____________________

Living In Farmingdale Village - First-Time Buyers Drawn To Yesteryear
Click
HERE
for full article which appeared in the New York Times.
The Annual Drinking Water Quality Report

Pertinent information
from the Village.
Receive free bulletins,
newsletters, happenings, etc.
Simply submit your
e-mail address in the space provided below

Click here for
January 2020:
______________________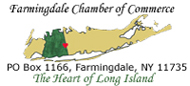 ______________________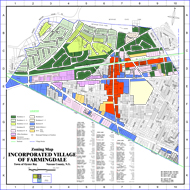 Zoning Map
Incorporated Village of Farmingdale