Elected Officials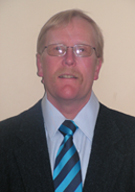 Village Mayor - Ralph Ekstrand
Ralph Ekstrand is celebrating his 27th year as Supervising Pharmacist and Principal of Moby Drugs in Farmingdale. The company, established in 1935, is comprised of a full service retail pharmacy as well as a long-term care pharmacy providing pharmaceutical services to agencies and nursing facilities.
Ralph is a member of the American Pharmaceutical Association, the Long Island Pharmaceutical Society, the National Association of Community Pharmacies and the Pharmaceutical Society of the State of New York. He is a graduate of St. John's University with a B.S. degree in Pharmacy.
Ralph Ekstrand is an active member of Farmingdale and the surrounding community. For 10 years Ralph served as Assistant Cub Master and Cub Master of St. Killian's Women's Guild sponsored Cub Pack 57. He is an Eagle Scout and currently sits on the Eagle Scout Review Board for the Rough Rider District. He has been a member of the Bethpage Masonic Lodge for more than 25 years. Ralph is past President and Board member of the Farmingdale Breakfast Rotary Club and the Farmingdale Chamber of Commerce. He is Past Chairman of the Board and current Chairman of the Finance Committee of the Farmingdale United Methodist Church. He has served as a member of the Farmingdale Business District Improvement Committee and was a member of the Committee for the USGA/Chamber of Commerce for the U.S. Open 2002 at Bethpage State Park. Ralph was recognized by the Center for Developmental Disabilities, Inc. in 1995 (American Dreamer Award) and he received the Farmingdale Businessman of the Year Award in 1998. In 2002 Ralph received the Rotary International Paul Harris Fellow Award. In 2006 Ralph was given the Corporate Leadership Award by the Epilepsy Foundation of Long Island and the Farmingdale Republican Club Man of the Year award in 2007. Ralph has also served as a member of the Winning Beyond Winning Golf and Dinner Committees.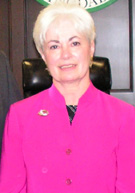 Deputy Mayor/Village Trustee - Patricia A. Christiansen
Patricia Christiansen is a second generation Farmingdaler, the daughter of Mildred Lanni and Arthur Corwin. She is graduate of St. Kilian School, Queen of the Rosary Academy and State University College at Farmingdale.
Pat has been active in the community for many years and served as a Girl Scout leader, Treasurer of Catholic Youth Organization and as a volunteer at St. Kilian Social Ministry. She is past manager of the SHA Shop at Sacred Heart Academy and volunteer at Chaminade High School. She continues to serve as a member of the Farmingdale Bethpage Historical Society, St. Kilian's Women's Guild, Liturgy Committee and Baptismal Ministry.
Pat's strong commitment to her family and community is buttressed by her strong administrative background. Formerly an executive assistant at Syska & Hennessy, Consulting Engineers in New York City, she has been office manager of Hogan & Hogan in Locust Valley for 13 years where she was privileged to work with the late New York State Supreme Court Justice, Howard T. Hogan who, at one time, served as a Trustee and Mayor of the Village of Farmingdale.
Patricia and her husband Donald have resided in Farmingdale for the past 33 years where they raised their two children, Nicole and Peter.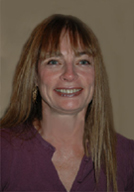 Village Trustee - Cheryl Parisi
Cheryl Jaisle Parisi has a long heritage in Farmingdale. The Jaisle name is a cornerstone of Village history and has a long tradition of public service here. Cheryl is a 4th generation Daler. Her great grandfather Stephen was a Village Trustee and member of the Fire Department. Her grandfather Howard was a charter member of the Village Fire Department and served as the Department's Treasurer from 1944-1965. Cheryl has called this Village home for over 50 years. She is a 1968 graduate of Farmingdale High School, and has been married to her husband Nick for more than 39 years. Her two children, Heather and James, were raised in the Village and that tradition continues with her grandchildren Makenna and Jaxon. Her son James and daughter-in-law Elizabeth live here on Prospect Street.
Cheryl has accumulated a long record of public service in this community having served as the Recording Secretary for the St. Luke's Church Counsel, she worked to relocate that Church's Parsonage, helped establish the St. Luke's Childhood Education Center, and its Summer Camp Program. She has also volunteered her time as a Sunday school teacher. She serves as a member of the Village Beautification Committee and has also served on the 75/25 Anniversary Celebration Committee. She is currently a member of the Farmingdale/Bethpage Historical Society and Women's Club.
Cheryl currently owns and operates Artistic Concepts, a graphics art business located here in the Village for the past 25 years.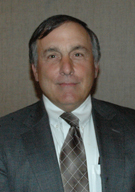 Village Trustee - William Barrett
Bill Barrett grew up in South Farmingdale and is a graduate of Farmingdale High School. He earned a BS in accounting from Susquehanna University and a MBA from Hofstra University.
Bill is a partner in a public accounting firm in Mineola. He is a member of the American Institute of Certified Public Accountants, New York Society of Certified Public Accountants and the Government Finance Officers Association.
Bill has volunteered coaching children in Farmingdale Wolverines Soccer Club, Farmingdale Baseball League and the Police Athletic League. He also served a six year term on the Farmingdale School Board and presently is a member of the District's audit committee.
Bill and his wife, Margaret, have lived a quarter mile from Village Hall for over 30 years where they raised their children, Bill and Matt.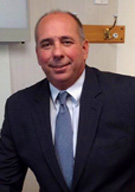 Village Trustee - Walter Priestley

Walter is a1984 graduate of SUNY Stony Brook and received his doctorate in Chiropractic from New York Chiropractic College and his license to practice in the states of New York and California in 1988. He has been practicing as a doctor of chiropractic in the Village of Farmingdale since 1988. Since then, he has cared for hundreds of Farmingdale village residents and neighbors.
His office has been voted by the readers of the Long Island Press as the "Best Chiropractic Office on Long Island" six times since 2009. Previously in 2003, he was presented the award of "Business Person of the Year" by the Nassau Council of Chamber of Commerce. In 2009 he was chosen to receive Farmingdale Republican Club "Man of the Year" Award for his dedicated service to his patients and the community at large. In 2011 and 2014, he was awarded the Long Island Business News "Healthcare Heroes" award for Complimentary and Alternative Medicine. Being involved in the community, he has Hosted annual blood, food, coat, toy, bike and school supply drives. Walter organizes free community fitness boot camps in local parks and school yards. He conducts free educational talks at libraries, schools, and restaurants on health and wellness. Similarly, because of his commitment to community and youth health, he brought International Walk to School Day to Northside Elementary School and has been coaching the St. Kilian's CYO swim team and youth basketball for many years. Dr. Priestley is a fitness enthusiast. Walter is an accomplished triathlete and marathon runner.
Dr. Priestley is currently president of the Nassau District of the New York State Chiropractic Association. He is a member of the American Chiropractic Association and an active member of the Farmingdale Chamber of Commerce.

Dr. Priestley lives in the Village of Farmingdale with his wife Laurie and three children Alex, Megan, and Allison, who all attend Farmingdale public schools.